Baja boats for sale in Rhode Island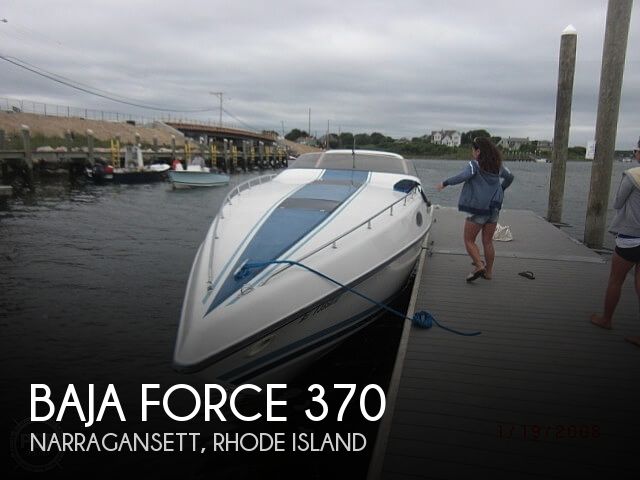 $39,900
Narragansett, Rhode Island
Stock #233852 1991 Baja Force 370 Only 120 hours on this Mercruiser engine. If you are in the market for a high performance boat, look no further than this 1991 Baja Force 370, priced right at $39,900 (offers encouraged). This vessel is located in Narragansett, Rhode Island. She is also equipped with twin Mercruiser engines that have only 120 hours.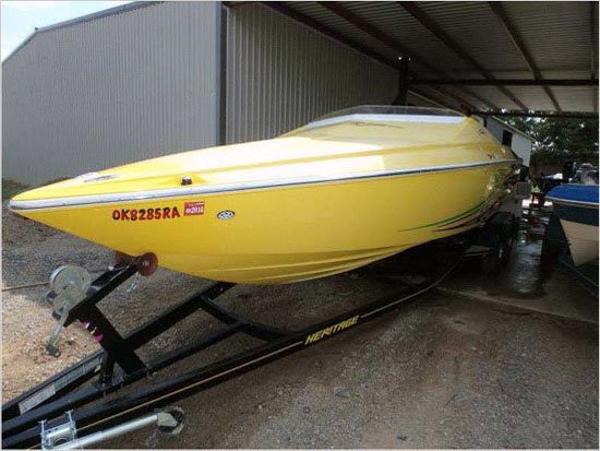 $19,950
Warwick, Rhode Island
2006 Baja 23 Outlaw "CURRENT PRICE" IS A GUIDE.  ALL OFFERS RESPECTFULLY CONSIDERED. General Description Rebels of the world... meet your ride! The Baja 23 Outlaw. Speed is what this boat hungers for. And precision? That's Baja's middle name! Distinctive styling, forward-thinking design, and unstoppable MerCruiser power combine to make the 23 Outlaw a force to be reckoned with. Actual Condition It is reported that the origin of the fire was found to be to the port side of the motor. The burnt out remains of a cleaning brush was found laying up against the exhaust tube and transom, and may be the cause of the fire. This might explain why the engine itself appears not to show any signs of an overheat. The exhaust appears only damaged from excessive heat temperatures from the exterior. The rub rail on the port side was black towards the stern from the flames. The engine room aft and to port was damaged from the fire on board. The fire originated port side of the motor and therefore caused fire damages to the transom. The interior of the engine room also was burnt with flames port side. The aft deck was damaged from flames on the port side. The black smoke caused damages to the transom and to the port side near the natural ventilation vents. The engine hatch also has smoke burns on the underside and vinyl damage at the rear of the hatch. The 12 volt system on board is damaged in the engine room at the motor and to the port side. The batteries and cables were not damaged as they were installed to the starboard of the engine. At the port side all of the wiring on the engine will have to be replaced. The tilt and trim pump also sustained melting of the plastic. Other items such as a blower, fuses and wiring for the exhaust system also were burnt. Please inspect carefully for further damage before bidding. Equipment The trailer can be purchased in a separate transaction with the yard. A trailer is not included in this sale. Engines Please read Motors and Machinery Disclaimer.