Berkshire boats for sale in Rhode Island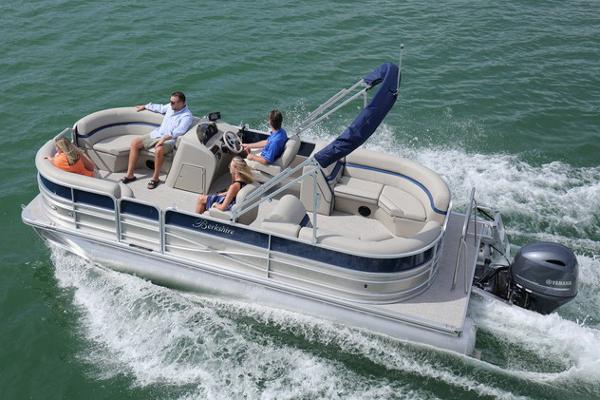 Request Price
Central Falls, Rhode Island
2017 Berkshire 17CL CTS 2017 BERKSHIRE 17CL CTS IN NAVY BLUE-BRONZE!!! This 2017 Berkshire 17CL CTS comes with a Yamaha T50LB Four Stroke Outboard, Deluxe Package (Furniture Vinyl Upgrade w/Wrapped Bases, Clarion Radio w/4 Kicker Speakers, 25" Tube Upgrade, Full Rail Panels, Tilt Steering, Raised Logos, and Aluminum Corner Pads), Seat Covers, and Portable Cup holders. This boat's exterior color is Navy Blue-Bronze, interior color is Mocha, and the floor is Beige Vinyl Weave.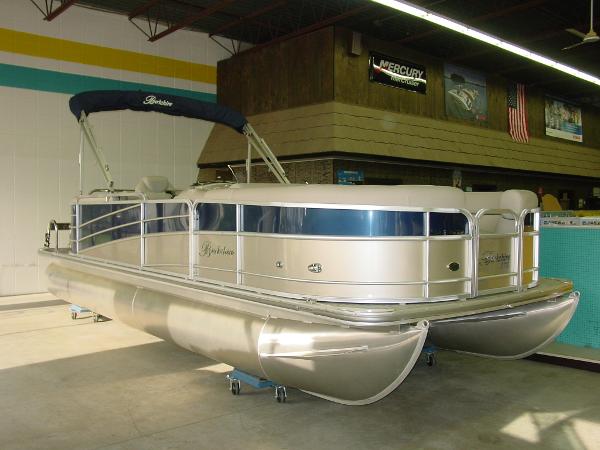 $34,799
Central Falls, Rhode Island
2015 Berkshire 230E STS CLEAR THE DECK SALE $34,799!!!  LIST PRICE $50,285 MINUS $15,486 TWIN CITY DISCOUNT!!!  YAMAHA 6 YEAR WARRANTY FOR NO CHARGE OFFER EXPIRES 11/18/15!!!2015 BERKSHIRE 230E STS IN TWO TONE NAVY BLUE/PLATINUM!!! 2015 Berkshire 230E STS with a Yamaha F90LA or your choice of hp up to 115hp. Also included is a Full Teak Vinyl Floor Upgrade, Privacy Hoop & Curtain, LED Courtesy Floor Lights, Analog Gauge Console, 2" Depth Gauge, Woodgrain Steering Wheel, Yamaha Rigging, Freight, Make Ready and Prep. Boat color is Navy Blue/Platinum, Canvas is Navy Blue and the interior is Flagstone. Styled with luxurious upholstery, contemporary rail design and high end amenities.Stand Out Features: Fiberglass Console with Raised Royal Mahogany Dash and Steering Wheel, Exterior 'D' Rail with Full Color Panel Skin, Royal Mahogany Table w/Stainless Steel Table Base, and Recessed Docking Lights.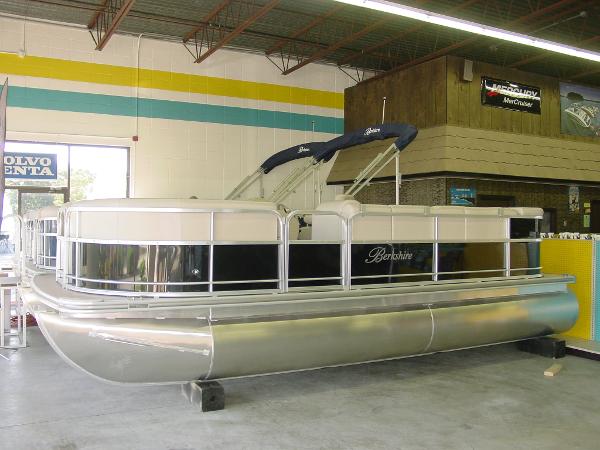 $21,999
Central Falls, Rhode Island
2016 Berkshire 20C2-A JUST ARRIVED!!! 2016 BERKSHIRE 20C2 IN BLACK ONYX!!!Berkshire 20c2 with a Yamaha T50LA Four Stroke Outboard, 25" Tube Upgrade, Portable Cup holders, Full Vinyl Floor Upgrade, Privacy Hoop & Curtain. LIST PRICE $25,736...SALE PRICE $21,999!!!