American Skier Advance Boats for sale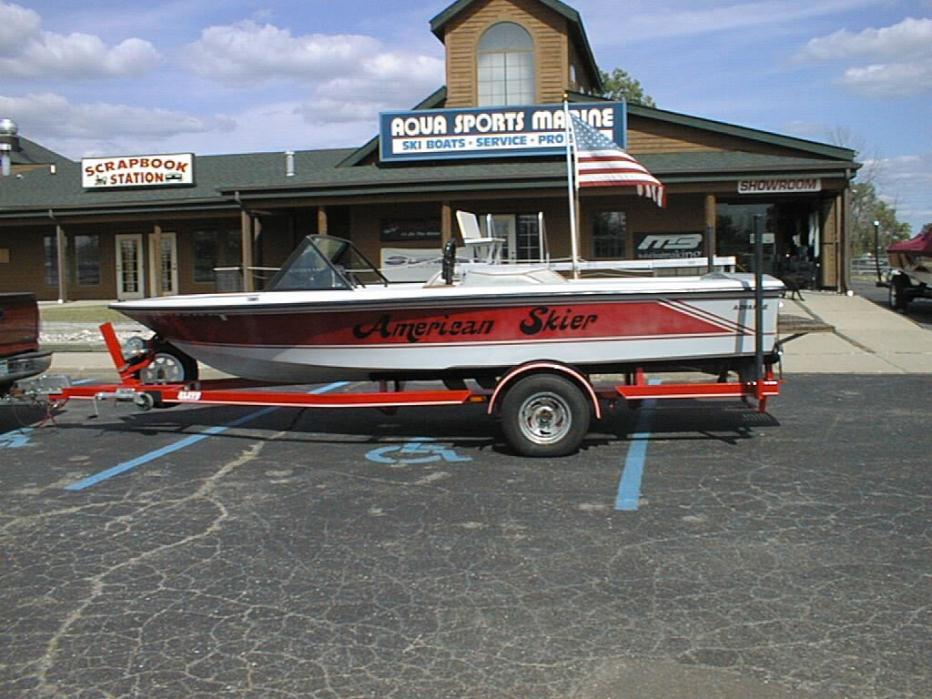 $5,500
Fenton, Michigan
Category Powerboats
Length 19'
Posted Over 1 Month
1985 American Skier Advance American Skier Advance.  350 Chevy, newer sunbrella mooring cover, single axle trailer. 790 hours.
$6,500
Torrance, California
Category -
Length -
Posted Over 1 Month
Private Seller (310) 989-4884 Photos Photo 1 Photo 2 Photo 3 Close Request Information * Name First Name * Email Telephone (optional) Best Time to Contact Anytime Morning Mid-day Evening Question/Comments (optional) Shop Safely: Protect Your Money. By using this site, you agree to our Terms of Use. Contact Seller 1988 American Skier Advance,Typhoon wakeboard tower, racks and speakers, bimini top, Indmar(ford) 351 v-8, 1350 hours, perfect pass(cruise control) with sensors, used and maintained primarily by a water ski club, solid floors, good gel coat, great fule economy, seats 8 legally, newer tires and breaks, water pump, starter, extra impeller, will eventually need a cover and carpet but totally usable, fun, safe, dependable, awesome slalom ski wake and good for wake boarding with added weight.Simular to: Ski Nautique, Ski Brendella, Ski Centurion, Mastercraft, Sanger, $6500, 3109894884 Be sure: Get a boat history report|Finance this boat|Get an insurance quote|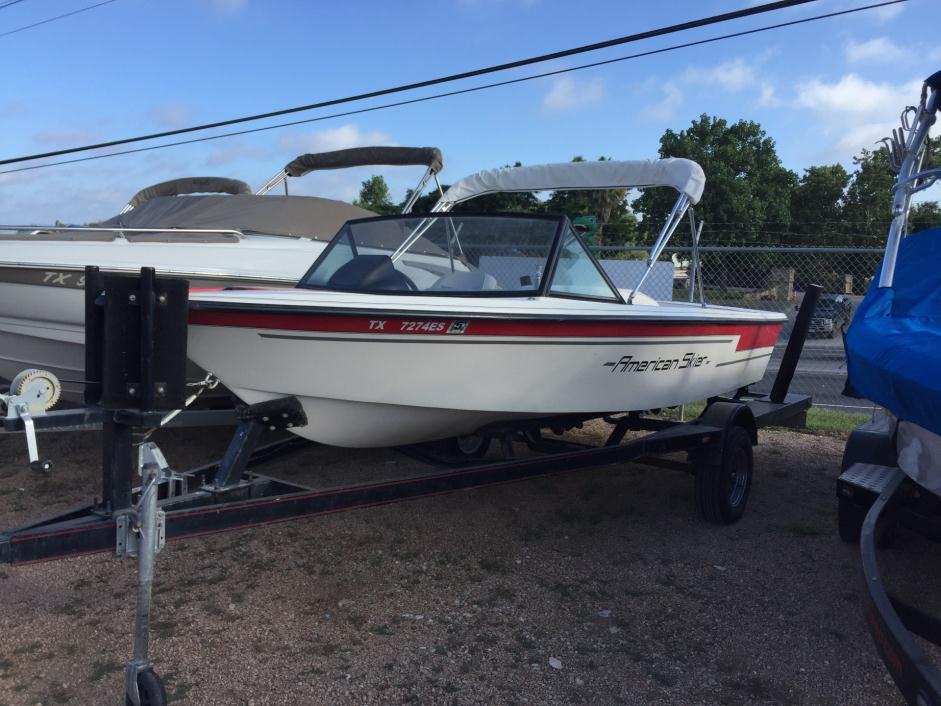 $8,500
Austin, Texas
Category Powerboats
Length 19'
Posted Over 1 Month
1993 American Skier PRO 19 American Skier boats (not to be confused with Correct Crafts American Skier) was a tournament boat company founded by Kenneth B. Elkind of North Miami Beach, Florida, USA, in 1975. Mr. Elkind, after retiring from the offshore racing circuits, became interested in the water skiing business.[1] In the early 1980s American Skier became one of the first tournament boat companies to be approved for competition by the American Water Ski Association.[2][3] The first 18' Skiers came out as 1976 models from a shop in Opa Locka Florida. In the early 1990s WESMAR took over ownership. They built the 1991-95 models in Ocoee, Florida, moved it to Cape Coral, Florida, and moved it again, this time to Giddings, Texas. Ron Tanis purchased the company in 1995[4] and moved the molds from Giddings to Winnsboro, Louisiana. Ron Tanis sold the company to the politician Jay Blossman, and the former professional water skier Ben Favret. Tanis had met Favret in high school.[5] Ben and Jay renamed the company to Elan Boats. The last "true" American Skiers were built in early 2002.1993 to 1994[edit]American Skier made the TBX, which shared many characteristics with the earlier Advance. Modifications were made in the late 1990s.[8][9]Late 1990s to early 2000s[edit]In 1995, the company was purchased by Ron and Susan Tanis, who began to rework the designs of American Skier boats, adding ideas to the boat designs. The first boats to receive the changes were the Open Bow Volante, the Lazer, and the TBX.In 1999, the American Skier plant moved into a larger facility in Kentwood, Louisiana, where boat development continued. Modifications and additions were made to the boats, and the Lazer was renamed the Laz Air.[10]