Gulfstar Mkii Boats for sale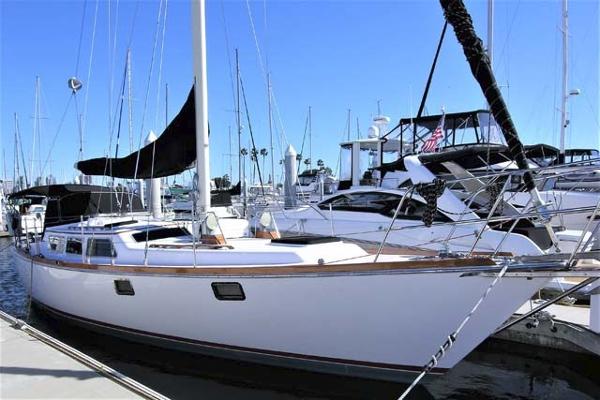 $87,000
San Diego, California
Category Sloop Sailboats
Length 39'
Posted Over 1 Month
1981 Gulfstar Sailmaster MKII 39' Gulfstar Sailmaster MKII '81 "Panormos" A perfect opportunity for somebody to acquire a uniquely upgraded Gulfstar Seamaster 39 MKII. One of the more fascinating upgrades is that in 2012 she was re-powered with an electric Yacht Power System featuring a re-generation with 320 AA battery bank, feeding for unlimited power while sailing. A 7KW Phasor a/c generator was installed at the same time to enable efficient motoring for an extended amount of time. The Seamaster MKII was designed and layed-out with a cruising couple in mind and the designer, Richard Lazzara, did an excellent job balancing performance and livability. If you are ready to step into the century of yachting, Panormos is a vessel you should have on your wish list. Upgraded, well maintained and quiet, both under sail and power.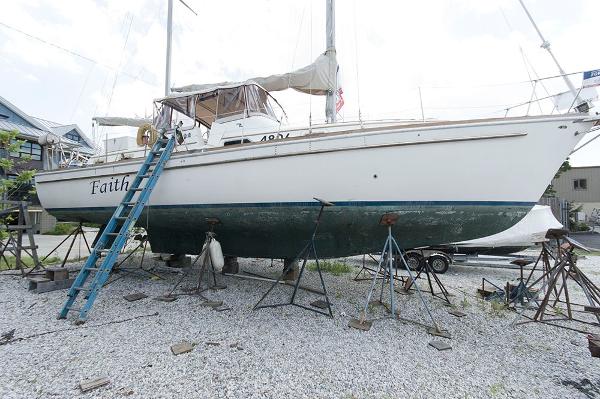 $48,000
Grasonville, Maryland
1975 Gulfstar 44 MKII COME BRING AN OFFER AND BUY ME AS THIS IS AN INCREDIBLE AMOUNT OF BOAT FOR THE PRICEBig Interior Layout, Clean Engine Room, Lots Of Interior UpgradesGreat Recent Canvas Enclosure & A New Bottom Paint Job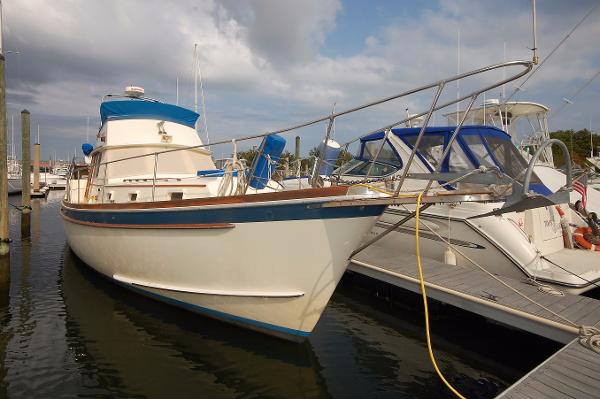 $79,500
Grasonville, Maryland
Category Pilothouse Boats
Length 43'
Posted Over 1 Month
1975 Gulfstar 43 MKII Trawler STOP!  MUST READ! Before you compare this boat to any other you have to understand that this boat is different.  If you have looked at a lot of older trawlers and are tired of wasting your time looking for a DRY BOAT, with NO MOLD OR MILDEW, then this is the boat for you. Aluminum frame windows, no rot, no leaks. This Gulf Star 43 Trawler has spent her entire life until 2016 in the fresh water of Lake Michigan and inside a climate controlled building all of her life except the 3 months a year she was enjoyed by her owner.   Current owners have a life style change and need to let her go after a fantastic trip from Michigan to Florida and back up to Virginia.  At cruising speed of 7 to 8 knots she has a total fuel consumption of 2.61 GPH.  This past February she had a brand new Westerbeke 7.6 KW generator installed to specs including new sea-cocks, hoses, wiring and all. Just broken in with 54 total run hours. Perkins Engines purr.  No hour data is known unfortunately but the engines have been thoroughly inspected and cannot run better. Owner is tracking hours now with GPS time.  The boat has a low air draft and is perfect for the Loop. There are on going projects to finish. However none should keep you in port.  She is ready to continue North or South.  Please understand that you can find other Gulfstars for sale but none that are solid like this one.  Price is firm. What a find!  No wet decks, leaking windows, mold or mildew.