Islander 38 Sloop Boats for sale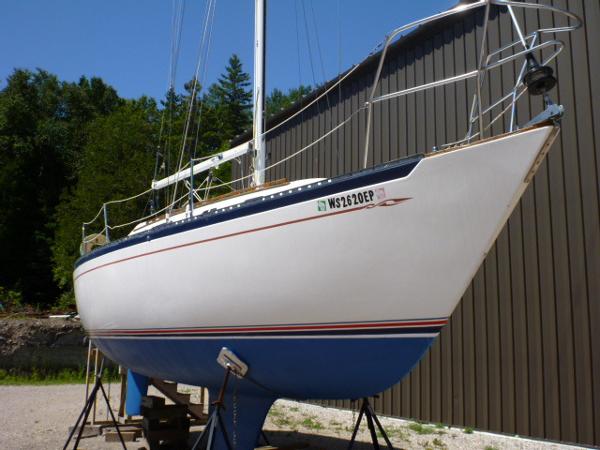 $12,500
Drummond, Michigan
1974 Islander 32-2    Structurally sound this classic just needs a little TLC to get her back to the solid sailor she is known for. If you are looking for a bargain that you can make into the boat of your dreams . This is the one. Hull Type: Fin Keel Rig Type: Masthead Sloop LOA: 31.96' / 9.74m LWL: 25.00' / 7.62m Beam: 11.08' / 3.38m Listed SA: 468 ft2 / 43.48 m2 Draft (max.) 5.33' / 1.62m Draft (min.) Disp. 10500 lbs./ 4763 kgs. Ballast: 3200 lbs. / 1452 kgs. Designer: Robert Perry Builder: Islander Yachts (USA) Construct.: FG Bal. type: Lead First Built: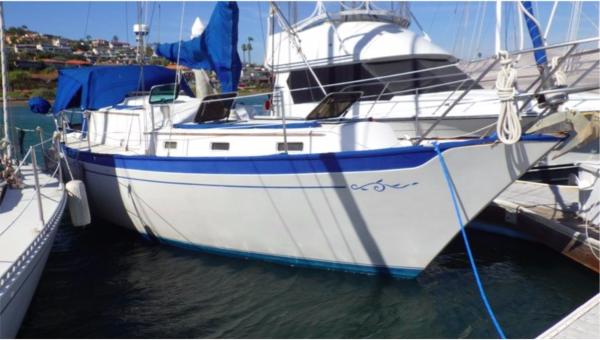 $64,900
San Diego, California
Category Sloop Sailboats
Length 38'
Posted Over 1 Month
1985 Islander Boats 38C This Islander Freeport makes a GREAT liveaboard! The Islander Freeport was designed by renowned naval architect Robert Perry and sails amazingly well.  This is a rarely available Islander Freeport 38C, loaded with great equipment.  She features a moderate draft long fin keel with a full skeg-hung rudder. She carries a masthead sloop rig with all running rigging led to the cockpit for easy single-handing. She is a sturdy ship capable of carrying the weight of cruising gear with no appreciable loss of performance. The engine is in the deepest section of the hull for a low center of gravity and nearly horizontal shaft for maximum thrust under power. The aft cockpit seats are designed to allow easy passage around the pedestal and wheel. The transom features a unique center section that drops down and unfolds into a boarding/swim ladder. The wide side decks feature inboard mounted chain plate shrouds for easy passage fore and aft. There is a large anchor rode locker on the foredeck, and short bowsprit to extend the anchor roller out from the bow. Below deck, there is a navigation desk to starboard with a quarter berth aft.  Opposite to port is the "U" shaped galley. The "L" shaped settee just ahead of the galley converts to a double bed, and the straight settee to starboard has storage underneath.  There's a privacy door separating the salon from the forward cabin.  The head and shower compartment is further forward in the bow section. This boat has plenty of storage and would make a perfect liveaboard!  She is stable, safe and solid.