Knight And Carver Boats for sale
$399,000
Charleston, South Carolina
Category -
Length -
Posted Over 1 Month
1997 Knight & Carver OFFSHORE PILOTHOUSE CUSTOM A collaboration between Tom Fexas and Knight and Carver Yachts, making her a one-of-a-kind custom motor yacht of the highest pedigree. Fexas designs are world famous for superior hydrodynamics, cleverly efficient space planning, and trademark handsome profiles. The California based builder has delivered over 100 custom and semi-custom yachts since 1971, and is considered an authority on modern boat building techniques. When compared to other yachts in this class and category of the brokerage market, she offers the interior volume of many 64 footers, and accommodates full standing head room in the machinery spaces.  ENGINES RE-POWERED IN 2002 WITH 3196 CATERPILLARS! Easy to see on our docks at the Charleston City Marina!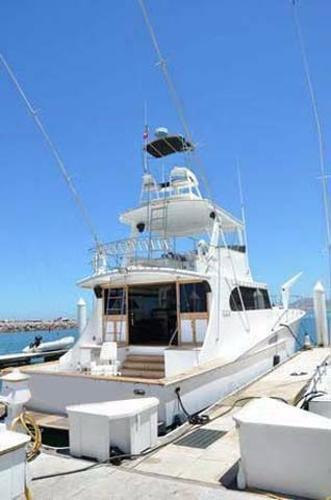 $164,990
Senqu, Eastern Cape
Category Motor Yachts
Length 63'
Posted Over 1 Month
1971 Bertram Sport Fishing Motor Yacht This yacht was totally refurbished in 2002 at the Knight & Carver Shipyard in San Diego at the cost of $450k.  The engines were rebuilt by Apollo Newport Beach, California in 2002.