Norseman 447 Boats for sale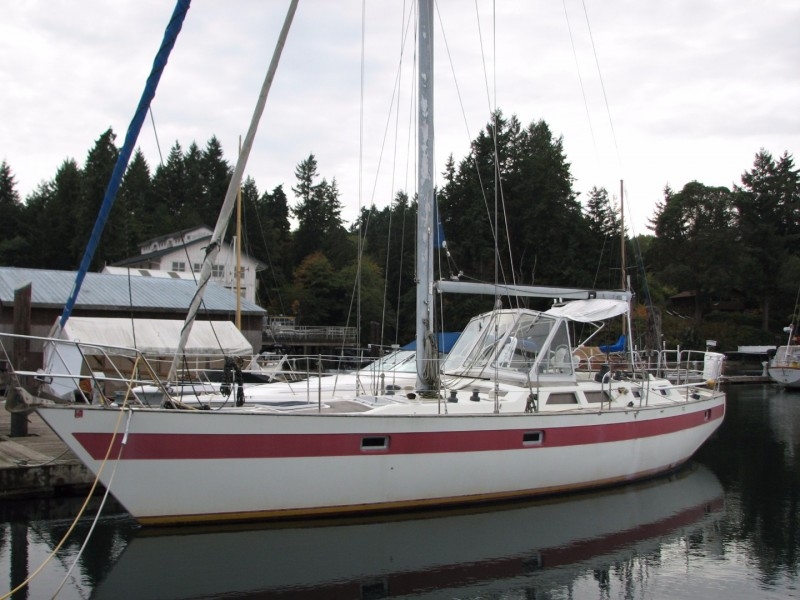 $95,500
Seattle, Washington
1983 Norseman 447 This Norseman 447 presents an opportunity to economically purchase one of the finest Robert Perry designed world cruisers. The long fin keel and well-protected skeg hung rudder, the fine reputation of the Ta Shing yard, the comfort of the center cockpit, the ease of having all sails on furler systems, the versatility of the cutter rig, and the comfort provided for two or more cruising couples combine to offer an unmatched cruising experience. The next owner will be able to purchase well below market value in recognition of maintenance and navigational equipment upgrade needs.These boat details are subject to contract.Note: Offers on the asking price may be considered.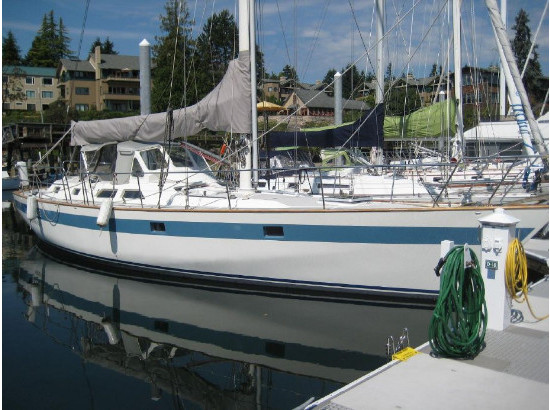 $225,000
Bainbridge Island, Washington
Category -
Length 46'
Posted Over 1 Month
1989 Custom Center Cockpit Cutter, Purchase from the owner and the price will drop $50,000===Robert Perry Designed Custom Aluminum 46 foot Center Cockpit Cutter the plans were based on Perrys Norseman 447 with substantial improvements. She won the Best New Metal Sailboat award in 1990 from the Metal Boat Show. She may quite possibly be the best 46 foot sailboat on Puget Sound. This boat is very strong and light for its size and performs like the high end vessel she is.The hull is epoxy-coated 5086 marine grade aluminum, with an Awlgrip finish - a grinder is needed to get down to bare aluminum. Semi-flat bottom with a moderate free board, and a flat bow line so she tracks through waves without affecting the course - this boat "tracks like a Swan". With an over-sized skeg-hung rudder the boat will do a 360 in two boat lengths. Robert Perry himself called this "one of the finest fabrication assembly jobs I've ever seen". The fabrication work is so clean the boat looks like fiberglass popped out of a mold.This yacht has one of the lightest and brightest interiors around. Very cheery for those gray NW days. $225000 ($175k if bought from the owner). Please contact for a detailed description.
$99,900
Marblehead, Massachusetts
Category -
Length -
Posted Over 1 Month
1985 CAL 44 The Cal 44 came from the pen of C. Raymond Hunt and Associates and was way ahead of its time with a design that included a very strong offshore hull with excellent sailing qualities, a very spacious cockpit with great views and controls for short handed sailing, a bright and airy interior with large main salon windows and two large cabins with heads that each have stall showers, and a walk off stern that was a revolution for its time.  This boat has been well maintained by her present owner and has been sailed extensively on the US Coast and the Bahamas.  Please call today for an appointment to see this luxurious cruising vessel.ICW capable rig and Bahamas draft!!!Easily cruises at 7+ knots.Offshore comfort for cruising couple. Great longterm liveaboard with full enclosure.Autopilot/Radar/Chartplotter GPS.GensetRemoveable dinghy davits.Great sail inventory.Step-off Stern and dedicated cockpit life-raft compartment.As part of listing the boat, seller commissioned an in-water sea trial and out-of-water survey in late 2013 (available). Surveyor's summary: "The vessel is in overall above average condition and reflects the care, numerous upgrades, enhancements, and the constant maintenance of a caring and knowledgeable owner." "FMV = $110,000 to $120,000."A recent, available laboratory analysis of oil samples from the engine, transmission, and gen set was totally satisfactory with no abnormal wear particles or contaminants. This boat compares with the Bristol 45.5, Alden 44, Nordic 44, Slocum 43, Norseman 447, Hylas 44, Brewer 44, Freedom 45...at a much better value!!!