Hunter 33 Cherubini boats for sale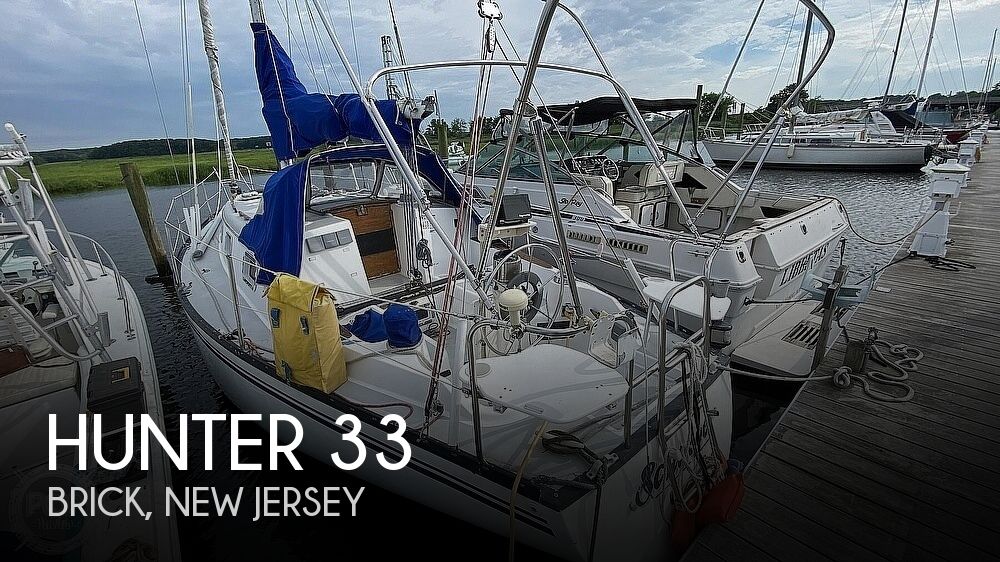 $10,500
Brick, New Jersey
Category Cruisers
Length 33
Posted 3 Days Ago
The engine hours are unknown, however the engine starts right up and is reliable according to the seller. Overall, the boat is in good condition per the seller, sails are good, but there are items in need of repair. Down below, the alcohol stove is disconnected. The circuit board in original and has a couple of broken toggles which the seller intends to replace shortly. Seller says the water pump operating the shower should be replaced. Ballast is estimated at 4,100 lbs. Please note the following items reported to need attention: Bow Pulpit is bent and needs to be fully replaced, the bow roller and bow roller plate are completely broken and need to be replaced, multiple bent stansions that need to be replaced, bimini structure is disconnected and needs to be fixed, spider cracks in deck, traveler support wood is rotten and needs to be replaced, mold in the interior that needs to be removed, significant standing water in the head that is likely causing other damage bulk heads appear to have water damage, chain plates all had some level of rust and a few appear to be pitted, lower portion of the wall behind the door is completely rotted and needs to be replaced, stove needs some work, lights hanging and look damaged. This Hunter 33 is in need of various repairs and is priced accordingly. Stock #283836 Work to be done...priced accordingly The first Hunter 33 was built in 1977 and designed by John Cherubini of Hunter Marine (USA). Its simple hull design, a fin keel with spade rudder, has proven the test of time as a reliable, relatively fast hull with unmatched stability and handling. The masthead sloop design appeals to many sailors which is why the Hunter 33 is so popular. This particular Hunter 33 looks particularly good. The seller says she's been in the water almost 2 years and was removed twice for a haul and wash and bottom paint. An original Hunter headsail has been newly luffed and is ready to be installed. Currently, there are two good main sails. There is a working RayMarine nav/GPS which is tied into the autopilot and a solar panel. The original Yanmar engine is reliable and operates well. Below deck needs repairs and is a work in progress. Reason for selling is not using.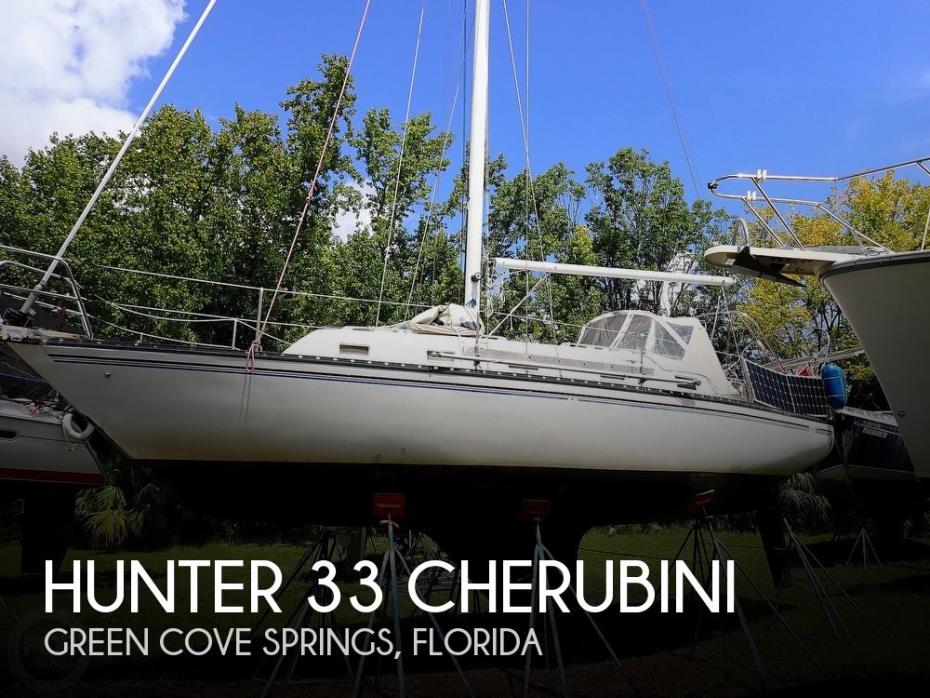 $22,900
Green Cove Springs, Florida
Category Sloop Sailboats
Length 33
Posted 6 Days Ago
This 1981 Hunter 33 Cherubini appears to be in good condition for her age. All standing and running rigging appear to be in serviceable condition with no significant issues apparent. According to the seller, all mechanical and operational systems function as intended. Stock #304606 Just Back From the Bahamas!! Ready to Take You On Your Next Great Adventure!! If you are in the market for a sloop, look no further than this 1981 Hunter 33 Cherubini, priced right at $22,900 (offers encouraged). This vessel is located in Green Cove Springs, Florida and is in good condition. She is also equipped with a Yanmar engine. Reason for selling is bought larger boat.