Tenders And Dinghies for sale in Virginia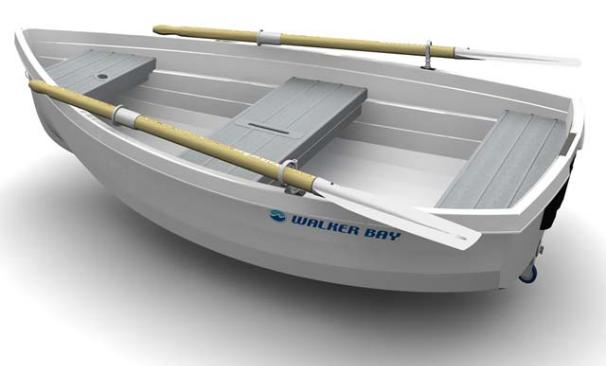 $2,079
Portsmouth, Virginia
Category Tenders And Dinghies
Length 10'
Posted Over 1 Month
2015 Walker Bay Walker Bay 10 Walker Bays Rigid Dinghy Series offers a fun, practical boat that is lightweight, easy to handle, expertly engineered and requires no maintenance other than simple cleaning. With a virtually indestructible HIMC hull, Walker Bay® boats are perfect for boating with family, a day of fishing or loading up as a tender. Boasting all the same innovative features as the Walker Bay 8, the Walker Bay 10 is roomier and comes with a reinforced gunwale, integrated cup holders, a non-slip cockpit floor and is rated for a higher a higher horsepower motor and person capacity. STANDARD FEATURES & COMPONENTS One piece HIMC hull Non-slip cockpit floor Integrated motor/tiller mount Adjustable rowing footrest Insulated cup holders Wheel in the Keel Stainless steel bow eye One way drain plug Add-a Tube ready Sail kit ready SUPERIOR TECHNOLOGY Through our unique and technologically advanced process of high-pressure injection molding, comes a one-piece seamless hull that is lightweight, maintenance free, UV protected, incredibly durable, and backed by a 10 year limited warranty. No other hull can compare. Whats more, this type of manufacturing process is entirely environmentally friendly and 100% recyclable. More than just a smart choice, this is a boat you can feel good about owning. HANDS ON QUALITY For over ten years, Walker Bay has combined functional innovation and advanced engineering to create a line of award winning boats. With our hands on fine finishing, diligent attention to detail and 10 year hull warranty, you can be assured of the finest quality. ROWING PERFORMANCE The lapstrake hull of the Rigid Dinghy is designed to cut through water producing less displacement and drag, resulting in a boat that rows easier and straighter. Whats more, the Hydro Curve Oar blades are super light to reduce swing weight and rower fatigue and are curved to maximize rowing efficiency.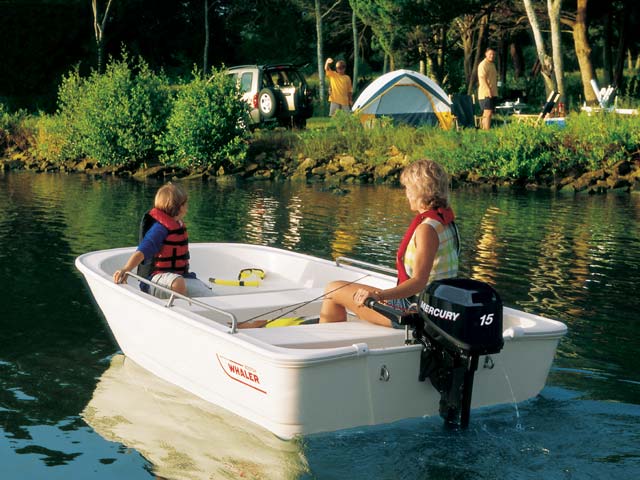 Request Price
Virginia Beach, Virginia
Category Tenders And Dinghies
Length 11'
Posted Over 1 Month
2016 Boston Whaler 110 Tender,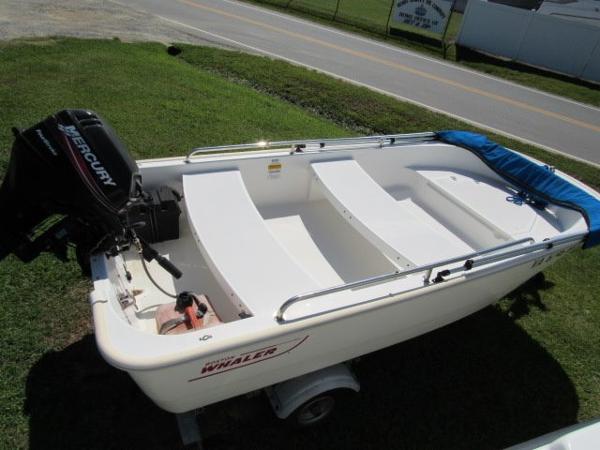 $4,995
Kilmarnock, Virginia
Category Tenders And Dinghies
Length 11'
Posted Over 1 Month
2005 Boston Whaler 110 Tender The 110 makes an outstanding yacht tender, without the deterioration or vulnerability to punctures of an inflatable, and with at least 50 percent more room for hauling people, supplies and gear. All rails and hardware are 316-L stainless steel. With unsinkable Unibond construction, low maintenance, bimini top for shade, 4-stroke outboard, and a trailer, this is the perfect tender package for you!  DON'T WAIT --CALL TODAY!