Tohatsu Mfs8a3efl boats for sale in Lake Placid, Florida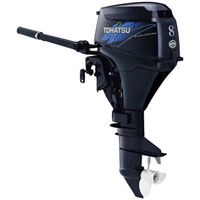 Request Price
Lake Placid, Florida
Category Outboard Motors/4 Stroke
Length -
Posted Over 1 Month
2016 Tohatsu MFS8A3EFL Get free shipping within the continental U.S. on all In Stock Tohatsu Tiller Handle 4-stroke portables, 20HP and below. Call today to purchase your new portable Tohatsu outboard and we will ship it out the same day free! Call  to Order Portable Tohatsu Outboards. Large Tohatsu outboard motors (25HP and above) must be rigged by a certified Tohatsu dealer. We offer free pick-up and delivery for all of our customers in the Central Florida region, and we offer competitive pricing on installation. Call to Order Large Tohatsu Outboards.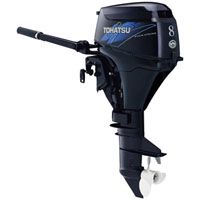 Request Price
Lake Placid, Florida
Category Outboard Motors/4 Stroke
Length -
Posted Over 1 Month
2015 Tohatsu MFS8A3EFL Our first priority when developing these engines was to make them lightweight and compact without compromising reliability or the quality performance associated with the Tohatsu brand name. We have maintained the durable standard features that Tohatsu owners appreciate while making fuel-efficient 4-strokes that are easy to transport. These outboards are compact 2-cylinder, SOHC engines that have been manufactured to comply with all US EPA 2006 & CARB 2008 (3-star rating) emission regulations. Please call our new motors sales team at 877-412-6287 or visit www.boats.net for more information. FREE SHIPPING within the continental 48 U.S. States!