Pacific Seacraft Orion 27 boats for sale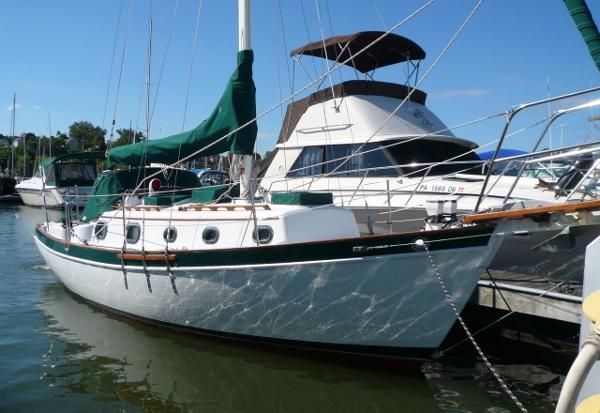 $52,900
Erie, Pennsylvania
Category Cruiser Boats
Length 27'
Posted Over 1 Month
1984 Pacific Seacraft Orion 27 Seldom in the last 15 years at RCR Yachts have I seen a vessel so well maintained and upgraded. No detail was left undone by her owner to put "Dove" in a like new state. From Mechanical to Electrical, Fuel System & Engine, Brightwork, striping, Sails, rigging to interior wood work, cushions in salon & cockpit, she has had a complete refit from 2002 thru 2004. Her sellers various business and family interests have prevented him from using her as much as he wished. She has been stored indoors from 2002 thru 2012 and has had very light use. She has yet to be used a full season. (Maximum in our freshwater Lake Erie is 5-6 months at best anyway). She now has a Custom Winter Cover & Frame. She has had very light use. If you appreciate classic lines and want to have one of the finest and most practical cruising sailboats ever built, "Dove" could be the vessel for you. Her splendid design and robust construction provide the special king of performance and accommodations that the cruising life demands. From keel to masthead. From bowsprit to backstay. She reflects a single-minded dedication to perfection. Cruising performance: Performance as it relates to racing yachts, is easy to define; they must be fast. In this sense, the design parameters of a cruising yacht are somewhat more complex. Unlike a racer, it is imperative that a proper cruising yacht be able to provide comfortable passages for its crew. To do this it must have a kindly motion at sea and be well balanced under sail. After size, displacement and hull shape are the principle factors that affect motion. If displacement drops too low, the boat's motion can cause considerable discomfort for her crew. Hull shape refers to the bow, stern and mid-ship section shape. In designing a racer, the designer may have to compromise these elements to conform to a particular set of rules. The Orion 27 Mark II was not designed to any such rules, so her hull form was not compromised. She has a traditional wineglass shaped mid-section, well known for producing a gentle motion while at sea, and capable of providing the kind of stability required for comfortable cruising. Balance is that coveted but elusive quality that makes a boat responsive under almost any condition. Simply put the crew does not have to fight the boat every yard of they way. When you are shorthanded and weary on a long passage a well balanced boat can make a world of difference. For the Orion 27 Mark II the benefits of modern full keel with cut-away forefoot, wineglass sections and well distributed beam result in a yacht of exceptional balance, responsiveness and speed.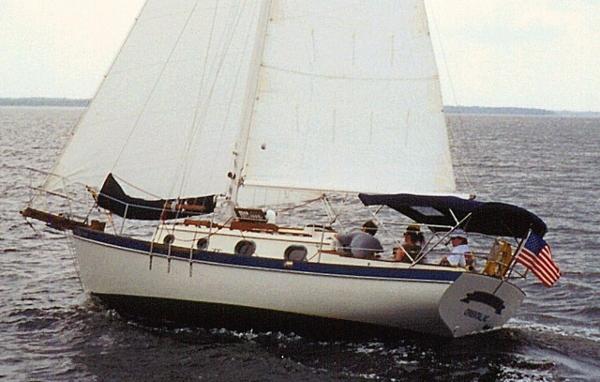 $36,900
Beaufort, North Carolina
Category -
Length 27'
Posted Over 1 Month
1980 Pacific Seacraft Orion 27 Builders aren't crafting sailboats anymore that are designed to be pocket cruisers like this one. PASSADE is Hull #12 of the very reputable Pacific Seacraft Orion 27. With a sit-down chart table, rugged construction, raised bulwarks, and solid Samson posts...she is a real go anywhere boat. PASSADE has been repowered to go for years to come. The Pacific Seacraft Orion 27 always draws admirable comments wherever she sails. She has a full keel with a cutaway forefoot which provides great rudder protection and tracking ability.  Recently bottom painted August 2016. No blisters. Last oil change July 2016. Come see for yourself why Pacific Seacraft have such a great reputation for quality construction and excellent resale value.