Sea Doo Sport Boats 230 Challenger boats for sale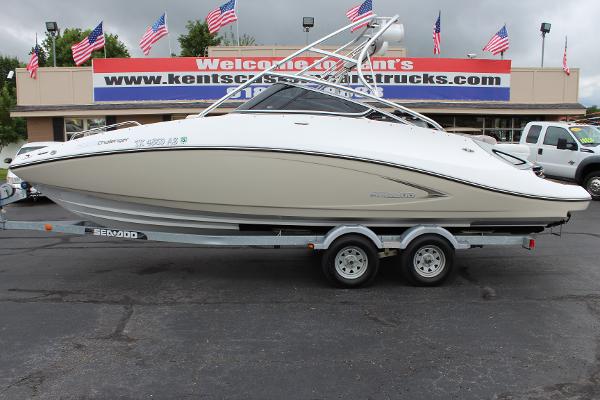 $25,000
Collinsville, Oklahoma
Category Jet Boats
Length 24'
Posted Over 1 Month
2009 Sea-Doo Sport Boats 230 Challenger The 230 Challenger dramatically ups the ante with a thoughtfully redesigned cockpit with upgraded upholstery, stainless steel accents like the rub rails and cup holders, a redesigned instrument panel, and the versatility of a Fold 'n Stow walk-through door and optional retractable windshield. It's power and pleasure perfectly matched. Fold'n Stow walk-through door Walk-through transom. Twin Rotax 4-TEK 1503 Engines producing 430 HP. Jensen Stereo, 12 Person or 2385 LBS Capacity. Boat Cover,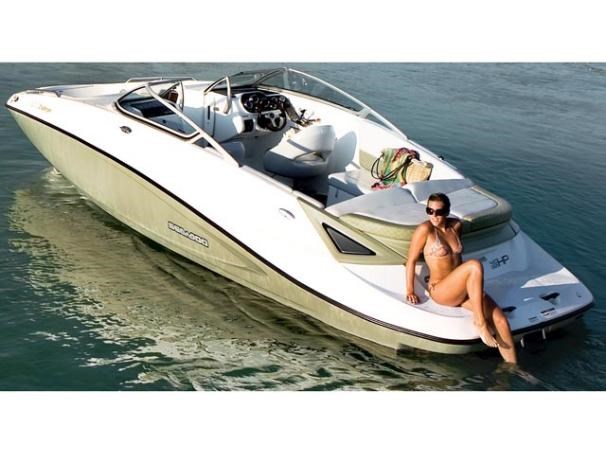 $22,999
Fort Myers, Florida
Category Bowrider Boats
Length 24'
Posted Over 1 Month
2008 Sea-Doo Sport Boats 230 Challenger Since the weekend is only 48 hours long, you?ll need a versatile boat that makes the most of every second. Enter the incredibly smooth 230 Challenger. Time spent on a 23-foot (7.16 meter) boat with massive interior space is the only way to spend your time off. Its elegant lines, gorgeous curves, and exciting new color choices make for a rare combination of looks and personality. A long list of features including the Fold ?n Stow door and optional wakeboard tower only gets longer with the additions of a walk-through transom and MP3 port. So whether you have a big family or just lots of friends, hop on a 230 Challenger and make two days feel like forever.