Small Boats for sale in Rhode Island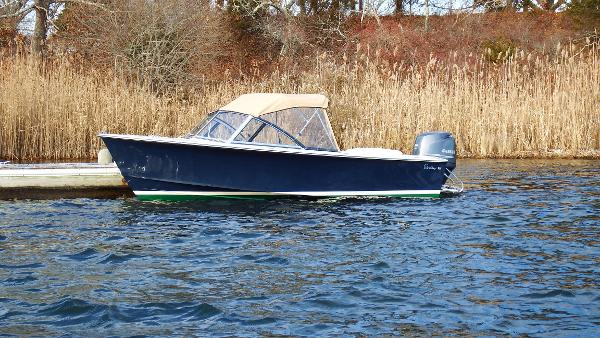 Request Price
Charlestown, Rhode Island
Category Small Boats
Length 17'
Posted Over 1 Month
2016 Rossiter 17 Closed Deck Runabout This brand new Rossiter 17 Closed Deck Runabout comes powered by the Yamaha F90LA Four Stroke EFI Outboard.  This Midnight Blue Hull comes with a water line boot stripe, cockpit cover, teak trim, and stainless steel swim ladder.  Trailers available. Please call for more info.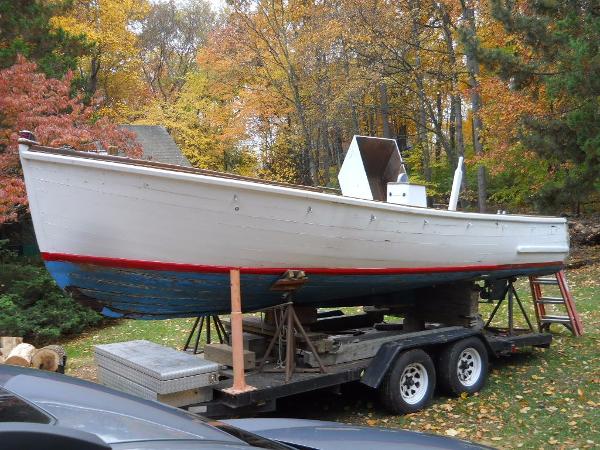 $15,000
Bristol, Rhode Island
Category Small Boats
Length 22'
Posted Over 1 Month
1954 Hinckley Roustabout launch FOR SALE: 1954 WOOD Hinckley roustabout diesel power club launch in Westport CT. Remember the day when we kept out boats on moorings and each day started and ended with a friendly ride on the club launch? For many a youngster, the club launch ride was the highlight of the day. Sleek, beautiful  business like tenders with gleaming varnished teak, gloss white hulls and helm to port center, these were wonderful, simple launches from an era very unlike today. One of the finer examples of these 50's era yacht club launches is the Henry R. Hinckley Company's Roustabout. While there is no definitive proof, the present owner believes this launch to be a Hinckley boat, 1954, a Hinckley Roustabout , 22 feet built by Hinckley as a yacht club launch. This is an elegant club launch, cedar on oak, bronze fastenings, in restorable condition. She has been out of the water now 4 or 5 years, she needs caulking, some refastening, and other cosmetic work. Her oak ribs, where visible, appear to be in reasonable condition. The Perkins 4-107 diesel is out of the boat and not presently running though she does turn over. This would be an opportunity to repower, or, in keeping with a launch, go to steam or electric . This club launch would make a wonder restoration project with the scope of the work to be done within the reach of an amateur shipwright. For the less pure in heart, this would be an excellent candidate for a sheathing project.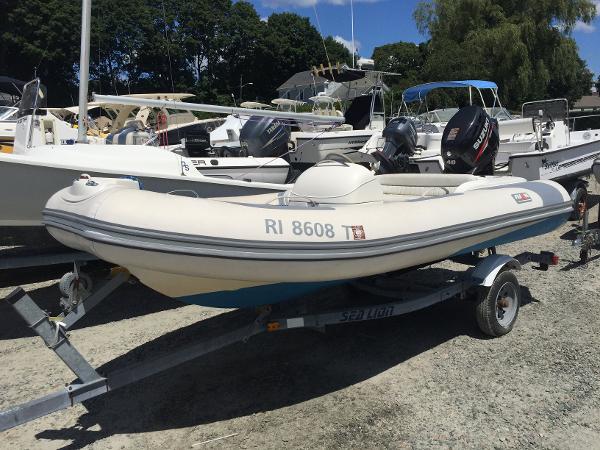 $10,400
Charlestown, Rhode Island
2004 Avon 400 DL Just in is this low hour 2004 Avon Sea Sport 400DL. Boat motor trailer package. Great tender or fun family sport boat. Boat is located at are facility. Call for details.