Islander 30 Mk 2 Boats for sale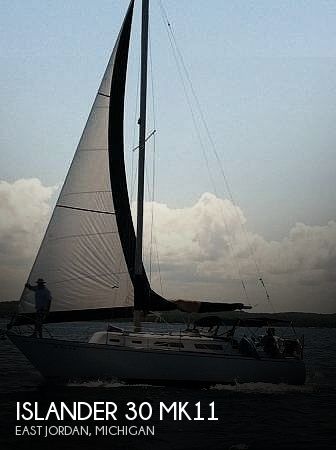 $16,250
East Jordan, Michigan
This 1972 Highlander MK II appears in pretty good condition considering her age. Everything is in good working condition both electronically and mechanically per the owners. There is some obvious wear and usage reflecting but overall this classic still has plenty of sailing left in her. Stock #191806 1972 30' Islander, Ready to Sail Away! If you are in the market for a sloop, look no further than this 1972 Islander 30 Mk II, priced right at $16,250 (offers encouraged). This sailboat is located in East Jordan, Michigan and is in good condition. She is also equipped with a Palmer engine that has only 2 hours. Reason for selling is not using.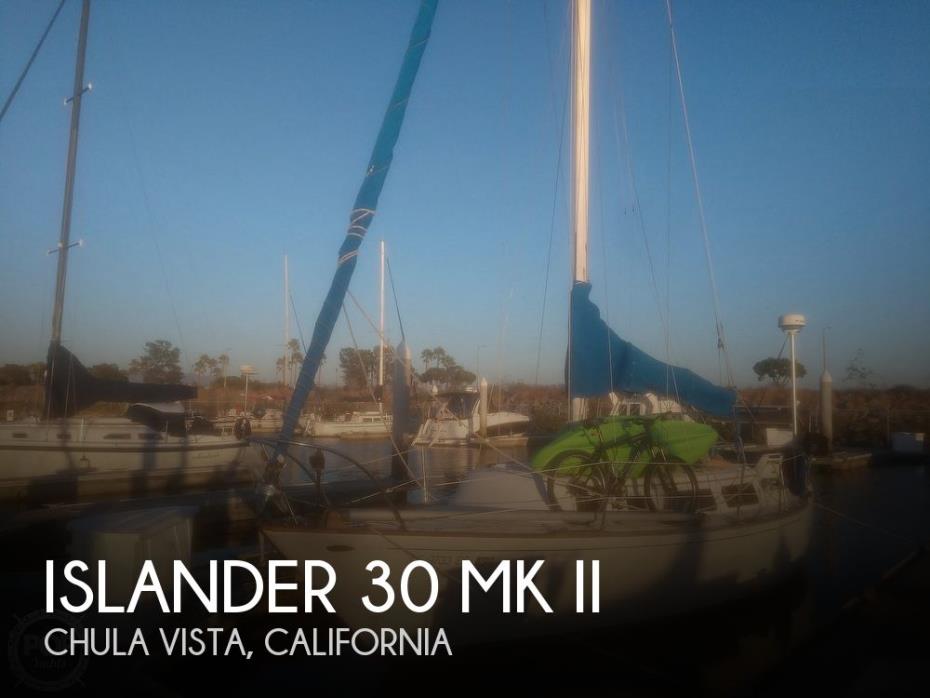 $20,750
Chula Vista, California
Category Sloop Sailboats
Length 30
Posted 7 Days Ago
Davits for 2003 Archilles inflatable dinghy - included in listing price 4hp Electric outboard motor for dinghy - included in listing price. Atomic 4 gasoline engine Swiss made Alcohol burning range stovetop Strategically placed electronics for good visibility and operation while under sail and includes auto-pilot feature for long-distance cruising. Stock #192747 Beautiful condition Mark II Sloop! Many new upgrades and extras included! Loaded and ready to cruise! If you are in the market for a sloop, look no further than this 1971 Islander 30 MK II, priced right at $20,750 (offers encouraged). This sailboat is located in Chula Vista, California and is in good condition. She is also equipped with a Universal Atomic 4 engine that has 2,280 hours. Reason for selling is no longer used.

$6,000
Middle River, Maryland
Category -
Length -
Posted Over 1 Month
Islander 30 Mk II Sailboat for Sale. This boat was purchased with the intent of a complete restore, but time constraints have prevented completion. However, much of the restore was completed:- Every piece of deck hardware was removed and re-bedded to the highest standard (Holes drilled larger and filled with epoxy resin and re-drilled to prevent core rot/delamination). All deck hardware has also had 1/4" Aluminum backing plates installed. - Four New found metals Stainless steel portlights installed, Windows in main cabin replaced with thru-bolted lexan.- Bulk heads replaced with epoxy sealed marine grade plywood.- Sides of cabin reinforced with marine plywood epoxied to it. - All through-hulls removed and re-bedded.- New marine head and all new sanitation hose.- Yanmar 13 HP diesel completely serviced and in excellent working order. (installed raw sea water screen, Diesel fuel filter)- Upper Shrouds replaced (New turnbuckles, mechanical [not swage] fittings used). Both lower shrouds on hand and just need to be installed (including new turn buckles). - life-lines completely replaced.- All new running rigging.*******All running rigging and standing rigging replacement was done under advisement of Walden Rigging. - Deck painted with two-part epoxy paint.- Electrical System completely replaced with marine grade wiring.- Breaker panel installed, battery switch installed, inboard battery charger installed, All LED cabin lights installed, 12 volt plugs installed- Freshwater system overhauled, pressure water pump installed (4.3 GPM jabasco pump)- New exterior hand rail fabricated.- Winches serviced- Rudder removed and epoxied/barrier coated- 2 Deck mounted No-Leak Cowl vents installedINCLUDED: -Brand new stern rail mounted ALL stainless steel Bimini and an ALL stainless steel Dodger frame (no dodger, just frame)- Standard Horizon AIS equipped radio- Simrad Tiller Pilot- Depth Sounder- 2 AGM house batteries, 1 AGM starting battery- Jib ( with aluminum Schaeffer roller furling) and Main Sail (with sail cover) - interior cushions ( poor condition, need heavy cleaning and/or replacement covers)- AnchorWhat needs to be done: Our restoration came to a stand still once we got to the cosmetic interior. The interior needs a heavy cleaning, replacement counter top for the galley, a headliner installed, and general interior finish work.With that said, this boat could be splashed and sailed away with no problem what-so-ever (Haul-in is payed for). Remaining work to be done is 95% cosmetic. Boat is located on land at Bowleys Marina in Middle River, MD. Any questions at all please feel free to ask! ***Buyer is responsible for pick up and delivery. 500$ Deposit due with-in 24 hours of auctions end. Full payment required with-in 5 business days. Powered by eBay Turbo ListerThe free listing tool. List your items fast and easy and manage your active items.