Windrider Trimaran Boats for sale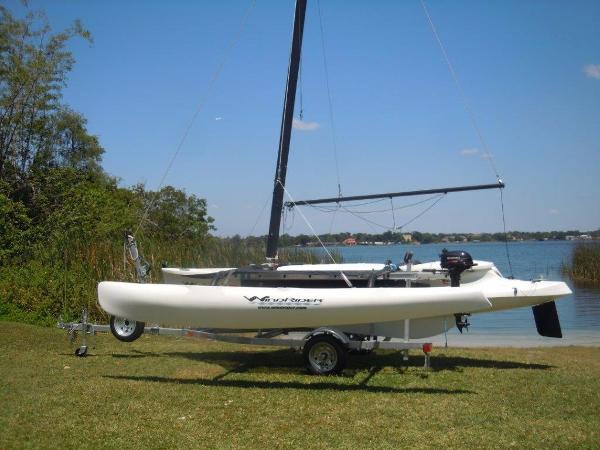 $9,900
Orlando, Florida
2012 Windrider 17 2012 Windrider 17 Trimaran with a 2013 Magic Tilt galvanized trailer and a 2012 Suzuki 2.5 outboard. Roller furling jib - in very good condition and mainsail in very good condition, lazy jacks and spare tire.This boat, trailer and motor are all in great condition. Ready to sail!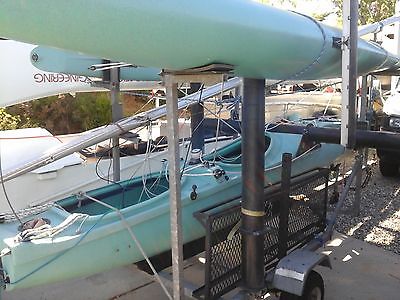 $3,975
Reno, Nevada
Category -
Length -
Posted Over 1 Month
Just bought..very nice Original main and jib,trailer,pump. has bow pole and not stock screecher.. mast not stock but it looks the same as stock,prindle 16 cut down. stock fittings conform. Great buy, just bought a bigger boat and the wife is not going to understand two boats in two days. i am selling for what i paid for the boat and my gas...can deliver east on 80 for $.50 a mile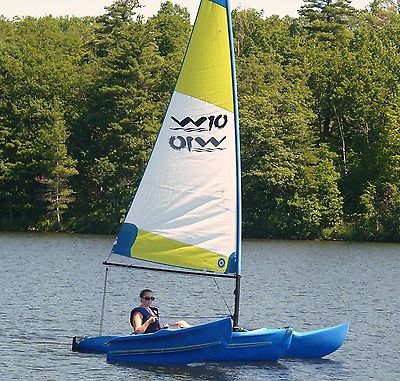 $2,595
Los Angeles, California
Category -
Length 10.0
Posted Over 1 Month
Photo is of the WRTango and we have a new one for sale which has been the actual floor display boat on Let's Make a Deal game show. Contract is up and boat can now be sold for an $1000 discount to retail. Available for pickup at the Let's Make a Deal studio warehouse. Take advantage of this great offer and pick up this fun, safe and durable little sailboat which is great for kids as young as six years old or for old timers. Only 10 feet long - it can be put on a car top carrier or in the bed of a pickup truck. Visit windrider.com to learn more.